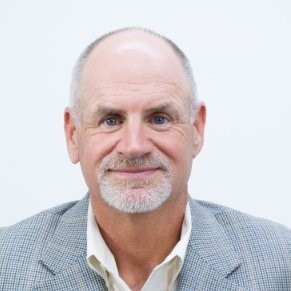 Bio
Keith L. Baldwin has spent over forty plus years in the Awards and Recognition business for one company on a journey from a teenage employee to an owner. He has worked in all aspects of the business from assembly and engraving to his current position as Chief Relationship Officer and Majority Partner of Spike's Trophies, Ltd. Spike's is an award winning Retailer and Manufacturer of the year recipient in the industry nationally and in the local community since 1929. Spike's is also a distributor of Promotional Products and a manufacturer of interior Signage with three retail locations in Philadelphia and surrounding areas.
Mr. Baldwin is President of the largest buying consortium in the awards industry, the Award Associates of America. In addition Keith is a contributing member of the following groups: Business Clubs of America; Philadelphia Business Executives; Delaware Valley Industrial Resource Center's CEO Forum; and Chair of the Small Business Council of the Greater Philadelphia Chamber of Commerce. He is also a Goldman Sachs 10,000 Small Business Program Alumni and host of the Philadelphia Sports Hall of Fame Preview Gallery.
Keith spends his free time on the golf course, writing, traveling with friends and doing "firsts." He resides in South Jersey with his wife Beverly, 85 year old Mother and dog Elliot. Keith is the proud Father of son Jake and daughter Kasey. He spend his "Thursday's with Luke" his "first" grandson.
About the Author
Please don't let this book fool you. I am nobody special. Just a hard worker from humble beginnings. I was born at 6th Street & Indiana Avenue in North Philly, affectionately now called "the badlands," to a lower middle class family. 6th & Indiana is currently an "outdoor pharmacy," better known as a drug corner. No one in my family had ever owned a business. I was the first one as my Dad told me proudly shortly before his departure. I come from a union family. Growing up I was a derelict of sorts, drinking and venturing into drugs in the 6th grade. I turned into a college drop out in my late teens. I started work at fourteen as a dishwasher at a local seafood establishment. I had to clean bushels of crabs weekly for the all you could eat crab nights. After cleaning the crabs, with the spices in the open wounds of my carved up hands, I would plunge them into scorching hot water to begin my dishwasher duties. I can still feel the pain almost fifty years later. It is etched in my bad memory banks. I can remember going to high school and falling asleep in class, because I didn't get home till well after midnight from work. I could never seem to wash out the residual fish stink that would travel with me. All for $1.25 an hour! Hell of a resume – huh? What I'm trying to say, as I sit on the side of the road typing this part of my first book for the past hour, is that I'm no better than anyone else. Did I forget to mention that I am follicly and waistline challenged with a face made for radio? My memory and IQ are not doing so well either. So confidence does not come naturally. I have to work at it. If I wrote a book I never thought it would be this one about firsts. I would have guessed it to be about long hard work to climb out of these humble beginnings. I was not born with a silver spoon in my mouth. But I was lucky in birth as I have come to better understand this past year. I was not born with a headwind of race, gender, religion or ethnicity. I had the tailwind of being born a white male straight christian child in the USA.
I can proudly say that my grandparents lived in a rented broken down "Pink house," as we called it, because it was. It did not have interior plumbing. I grew up in that dilapidated house with my cousins during my summers. It was a Tom Sawyer like existence in Kratz, PA. We affectionately called it "THE Country." We had an outhouse (outdoor bathroom), horseshoe pits, plenty of land to play ball and a cold dank basement We filled that basement with "critters"(snakes, frogs, lizards, turtles and a raccoon) we caught during the day along the Perkiomen Creek. We had an old barn and a "cement pond" across the way at a rich aunt's home. We could use this luxury swimming hole only because my grandmother cleaned their home. Our access to this luxury was her pay. Our fishing spot was under the now non-existent old-school "bridge." The same bridge my Father's ashes are spread. Same bridge whose painting and photos hang in my home and my office. Same bridge my ashes hopefully some day will be spread under. We fished under that bridge and walked the rails along the property with holes in our shoes and pants. THE BEST times of my life. And we had no money. It didn't matter. This experience wasn't lost on me. Money is nice, but it ain't everything. Family, friends, shared experiences and fun thrown in with love is. It was a kid's paradise and my Citizen Kane's Rosebud.
I really only had one other job besides my dishwasher days. I was still employed as that dishwasher when I walked into a local mom and pop sporting goods store. They were looking for help and offered me a job as their tennis racket stringer and skate sharpener for a raise to $1.50 an hour. Sign me up! I never looked back. From that glorious beginning I worked VERY hard. In my mind it was the only value I thought I could bring to the table. I was a shy, lost kid with a lack of confidence in myself, like many kids. I worked to be promoted to stock boy! I then traveled into the office, retail sales, and onto an assistant manager position as they expanded. When the opportunity to take over a floundering local trophy company came, they needed a sucker to help run it. I was their boy. At the time I was putting myself through Temple University and in my sophomore year. I was mildly interested in school and going through the motions. I was more interested in work and making some money. I dropped out to run this awards division. Or, I should say have it run me. My parents were not exactly thrilled. I was young enough and dumb enough not to know any better. To show you how smart I was, I would work one hundred plus hour weeks and only report forty. I knew the parent company couldn't afford to pay me due to their financial issues. The job required more.
The reason that the awards company had become available was due to my predecessor having run it into the ground. He was selling items below cost and pocketing the proceeds. He was living the high life. When the sale became apparent he absconded the inventory and the orders to open as a competitor. He later ended up getting arrested, convicted and went to rehab. I ended up buying back the stolen inventory years later for cents on the dollar. This story alone could be another book. I distinctly remember sitting at my desk, late one Sunday night, after another twelve hour plus day, crying. I was thinking … "NO WAY am I going to make a go of this." I should have failed. I didn't. I learned the business through osmosis afforded by hard labor as a scared teenager. I worked on my diploma from the school of hard knocks for a dozen years . I eventually grew and made profitable the awards division. This allowed for it to be eventually sold off , with me included, to an investor. The sporting goods company took the proceeds to expand, but eventuality went bankrupt a few years later. The investor was a new venture capital firm and we were their first deal. I worked as the general manager for this absentee owner. We were held onto for a dozen years until I started begging for help in achieving my first written goal.
The first goal I ever wrote was as that eighteen year old kid who walked into this left for dead awards company. The goal was of owning it some day with my friends. That goal was realized twenty-five plus years later, fifteen years ago, due in large part to that hard work. I, along with four other long-term employees, broke our piggy-banks to realize this audaciously written goal.
I was fortunate to have had a few mentors along the way that provided opportunities that I was able to take advantage of with my hard work. These mentors exposed me to a worldly education of some exotic destinations (Hawaii, Caribbean Islands, Cruises and many adventures). I was taken to gourmet restaurants and the most expensive clothing stores in Philly. I learned to become a gourmet cook, with the advantage of testing my dishes on other young up and comers as my guinea pigs. Later on multiple trips to China sourcing product at the behest of my national industry cooperative gave me knowledge that came in extraordinarily handy during the business crisis I was headed into. So culturally, through work, I was presented a world I would never had known existed. A world at times I was hoping to tap into to survive. But I always remembered where I came from. Hopefully I never became too self important and stayed grounded.
Once my partners and I had achieved our goal of ownership, we turned our sights to owning our own home for the business. I'd sit around and listen to other owners counsel when I was still just a hired hand. I'd listen to tales that the business would pay your day-to-day expenses, but your wealth and retirement would come from your real estate. I listened intently. It became a second written goal for when the opportunity presented itself. Eight years after purchasing the business, after a two year search, we found our home. Not having deep pockets (read NO money), we had to get resourceful. Through the help of the Philadelphia Industrial Development Corporation, in coordination with the state, and our bank, we were able to one hundred percent finance the deal at a favorable rate. Yep, NO money down! Because we didn't have any! My house and the business as collateral would have to do. As someone that was head down and focused on the business, I was ignorant to the ways and pitfalls of buying and rehabbing a building in the city. We would soon get our unwanted education that almost put us out of business. That story will go unwritten. I'll spare you. Suffice it to say we put a lot of sweat equity into the project to save it. I literally lived at the location for the better part of a year rehab. 2020 would not our first run through the survival gauntlet. These past experiences actually provided me with the scars, thick skin, experience and perseverance needed this year. I know I am not alone as a small business person with these scars. Many of us have similar tales to tell. I also think the expression of "ignorance is bliss" fits here. At times I had my doubts. We just kept working it as we persevered.
On January 1st, 2020 I was headed on a unique journey of wanted firsts before the unwanted firsts appeared in March. A bucket list of them. Why a "Leap Year of Firsts?" How did it start? What was it that grabbed me about this idea. Why did I do it? How did I come up with my list? What were my rules? What counted as a first? I'm glad you asked.
Our Core Values
My company and I made it through the year utilizing our following ten core values as our guiding light. Our North Star. If you are looking to establish your own and have questions you can reach out to me at keith@gospikes.com.
CARE: Take "CARE" and pride in the quality of everything you touch and everything you do. Always ask yourself, "Is this my best work?" Everything you touch has your signature. Sign in bold ink that you "CARE." Pay attention to the details and get them right – the first time. From the spelling of the client's name, to the specific language we are placing on their awards, to the colors in their logo… details matter. Be a fanatic about accuracy. Do whatever it takes to meet and exceed the customer's needs.
DEPENDABILITY: Honor Commitments and be "DEPENDABLE." There's no better way to earn people's trust than to be true to your word. Do what you say you're going to do, when you say you're going to do it. This includes being on time for appointments and abiding by our 24 Hour Rule for order entry, proofs, returning customer's calls and emails. Allow extra time by being organized for surprises and delays, and don't let these become excuses. Individual accountability for our teams success. "Dependability is THE Best Ability" – be there for your teammates.
RESPECT: Assume positive intent. Work from the assumption that people are good, fair, and honest, and that the intent behind their actions is positive. Set aside your own judgement and preconceived notions. Always be professional. Give people the benefit of the doubt and your "RESPECT." Give respect to others, and expect respect in return.
WIN-WIN: Always create "WIN/WIN" solutions. It's a 2-way street. Learn to think from other's perspective. Discover what they need and find a way to help them meet those needs while fulfilling your own. Win/win solutions are always more effective and longer lasting than win/lose solutions.
FUN: Keep things "FUN." Remember that the world has bigger problems than the daily challenges that make up our work. Stuff happens. Keep perspective. Don't take things personally or take yourself too seriously. Laugh every day. Celebrate Success. Catch people doing things right is more effective than catching them doing things wrong. Create and have FUN while accomplishing goals.
INTEGRITY: Do the right thing – Always. Demonstrate an unwavering commitment to doing the right thing in every action you take and in every decision you make, even when no one is looking. Have "INTEGRITY" and always tell the truth. If you make a mistake, own up to it, apologize, make it right and learn from it. We espouse greatness and back it up.
YES: Find a way to say "YES." Take personal responsibility for making things happen – somehow, someway. Respond to every situation by looking for how we can do it, rather than explaining why it can't be done. Be resourceful and show initiative.
HUSTLE: Go the Extra Mile. Be willing to do whatever it takes to accomplish the job… plus a little bit more – "HUSTLE." Take the next step to solve the problem. Even if it takes doing something that's not in your job description. Work quickly & efficiently. It's the extra mile that separates the average person from the superstar. Be a superstar.
LEAN: Be obsessive about organization. Regardless of the quality of your work, if you can't manage multiple issues, tasks, and promises, you won't be a superstar. Maintain a clean and orderly work area. Use an effective task management system for prioritizing and tracking outstanding issues and responsibilities. Attack the wastes that create DOWNTIME: Defects; Overproduction; Waiting; Non-utilized Talent; Transportation; Inventory; Motion; and Extra processing. Work Smarter, Not Harder.
LEARN: Look to Continuously Improve. Practice Blameless Problem Solving. Apply your creativity, spirit, and enthusiasm to developing solutions, rather than pointing fingers and dwelling on problems. Identify lessons learned and use those lessons to improve our processes so we can't make the same mistake again. Get smarter with every mistake. "LEARN" from every experience. Regularly reevaluate every aspect of your job to find ways to improve. "Because we've always done it that way" is not a reason.